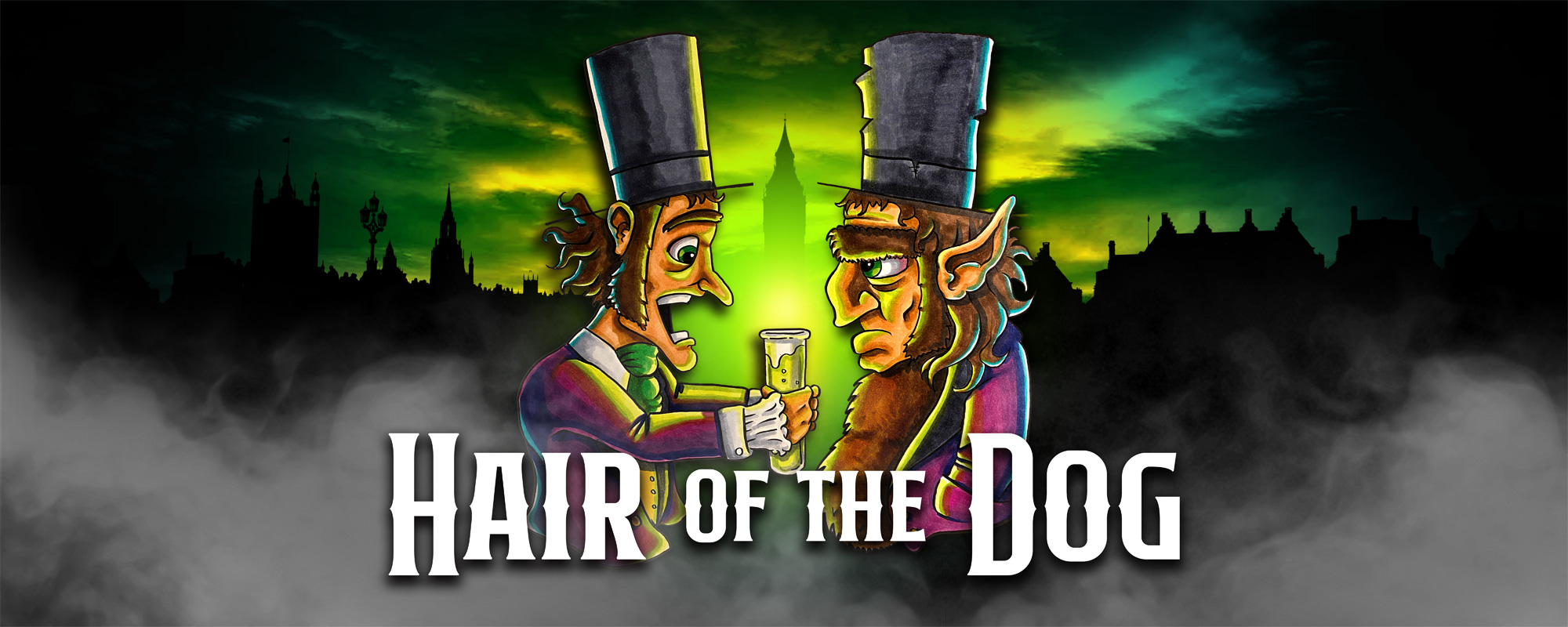 Hair of the Dog
A downloadable game for Windows, macOS, and Linux
This game was created from scratch in two weeks for AdventureXJam 2020.

Available with Spanish and Italian subtitles
I'm proud to announce that Hair of the Dog has had all of its bizarre and quirky English texts translated into Spanish and Italian.

---
Synopsis
Play time: 1 hour
After a mysterious explosion over Victorian London, Cummerbund Bandersnatch visits his uncle to find he's been experimenting with a new formula he's created in an attempt to give himself a "good time".
Seduced by the promises in his uncle's journal, Cummerbund decides to drink the same formula and discovers that his life will no longer be the same again (at least between the hours of 8pm - 8am daily).
Can he reverse the effects of the formula before it's too late?
---
Playing with time
This point & click adventure game can be played in "real time". Meaning that if you play it between the hours of 8pm - 8am some of the scenes, objects, actions and characters differ to those found during the rest of the day. However there is a way to control time if you are in a rush!
It's highly recommended that you read Bandersnatch's indispensable "How to play this game" guide before playing.
---
Other games
If you enjoy playing Hair of the Dog, check out the demo for my latest point and click adventure "Lucy Dreaming".
Download
Click download now to get access to the following files:
Hair_of_the_dog_setup.zip
88 MB
Hair_of_the_Dog_linux.zip
111 MB
Hair_of_the_Dog_macos.zip
95 MB